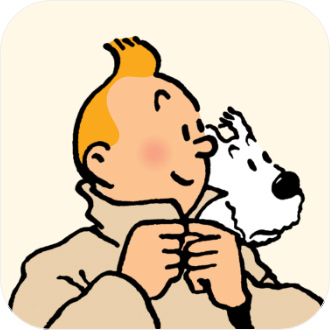 TINTIN: My favorite comic. I've been told that the first thing I ever read on my own was the Burgess Books, but the first thing I REMEMBER reading was Tintin. An intrepid, world-traveling boy reporter and his dog stop crimes and solve mysteries. The stories haven't all aged well, but boy if this isn't the original action-adventure article in my book.
Plus, that ART, particularly the natural backgrounds. I began drawing by copying Hergé's work out of the books I had, and I think his influence still shows.
Here's a list of Tintin volumes I own. I also have an On a Marché Sur La Lune (Explorers on the Moon) poster.