THE MOJO CHESSMASTER
^^ THIS GUITAR! Look at it! There's not a sexy curve on it. ^^

Notable video appearances:

Visit the CHESSMASTER GALLERY, my collection of every photo of the guitar I've found. It's not a lot, for a guitar that's been around for nearly 30 years.
THE CHESSMASTER COMEBACK!
FANS/PROJECTS
>>>>> FAN #3: Me <<<<<
I first found out about the Chessmaster April 2018, wrote the TMBW page on it, and fell in love with it enough that I decided I needed my own. So I made one out of what I had: cardboard, spray paint, and a whole lotta hot glue. Obviously it's not functional, but guitar isn't my instrument and I'm not a lefty, so that's irrelevant.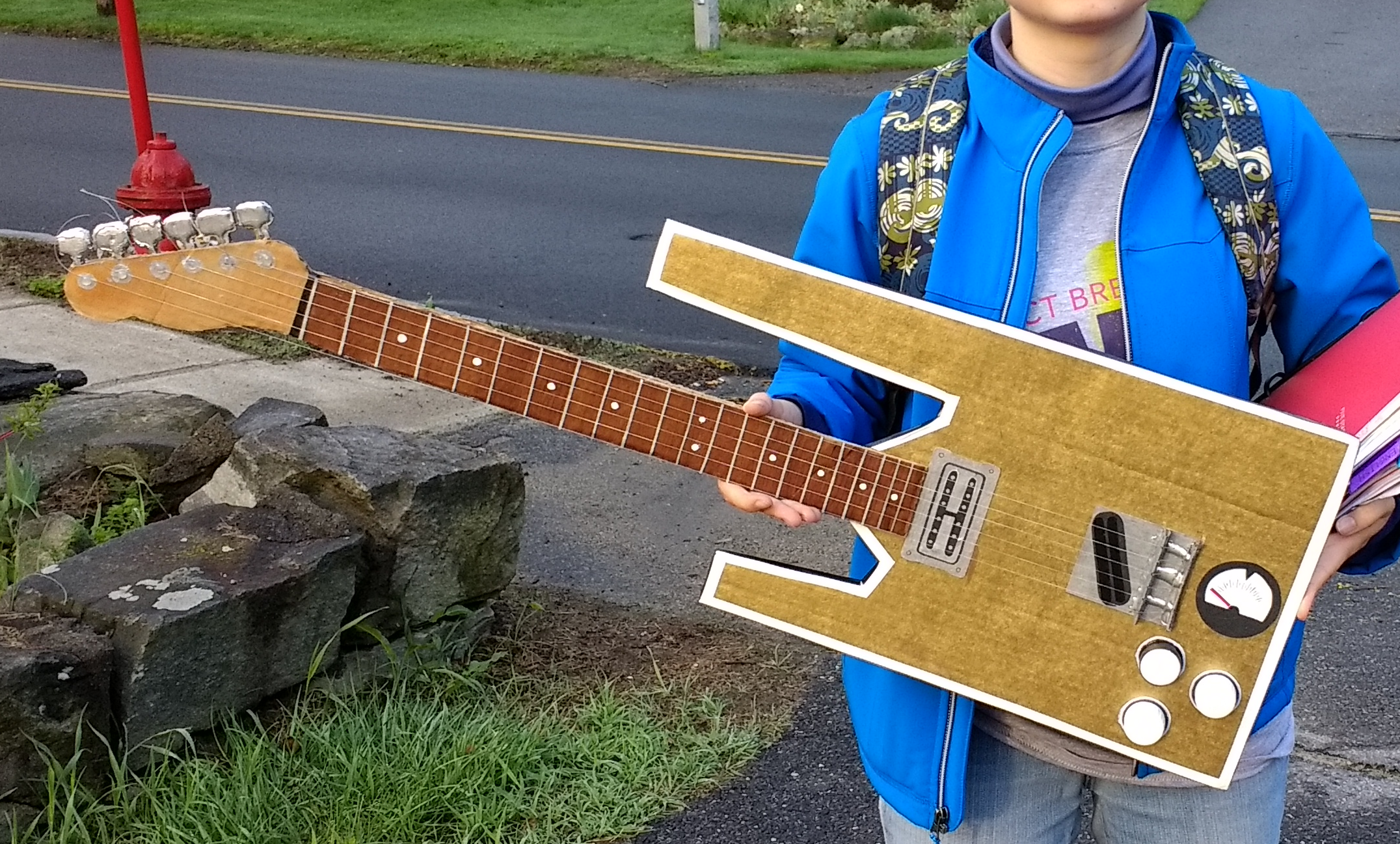 I also really wanted a keychain (come on, TMBG merch store, get on this!) so when I had access to a laser cutter October 2018 I made my own.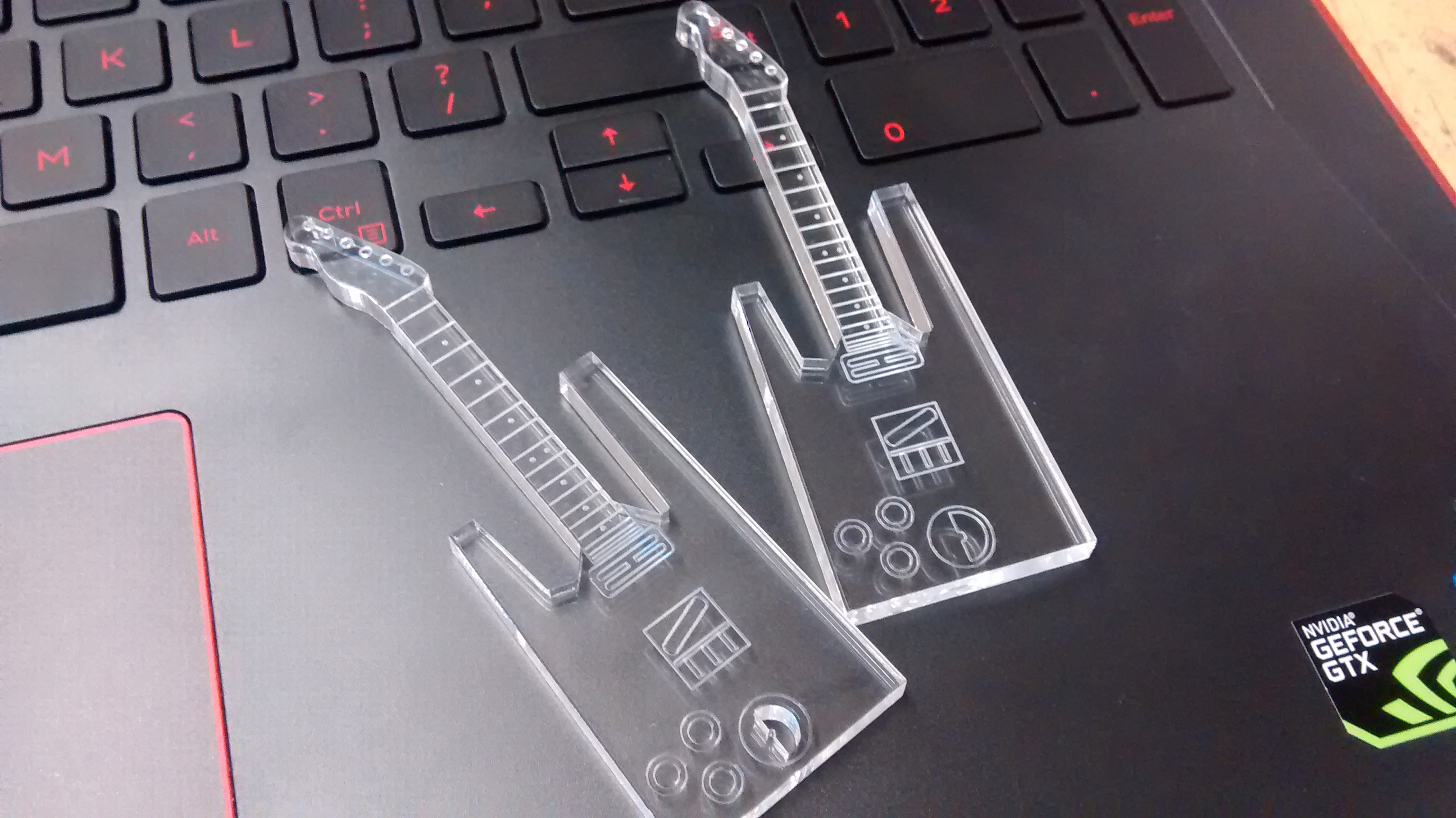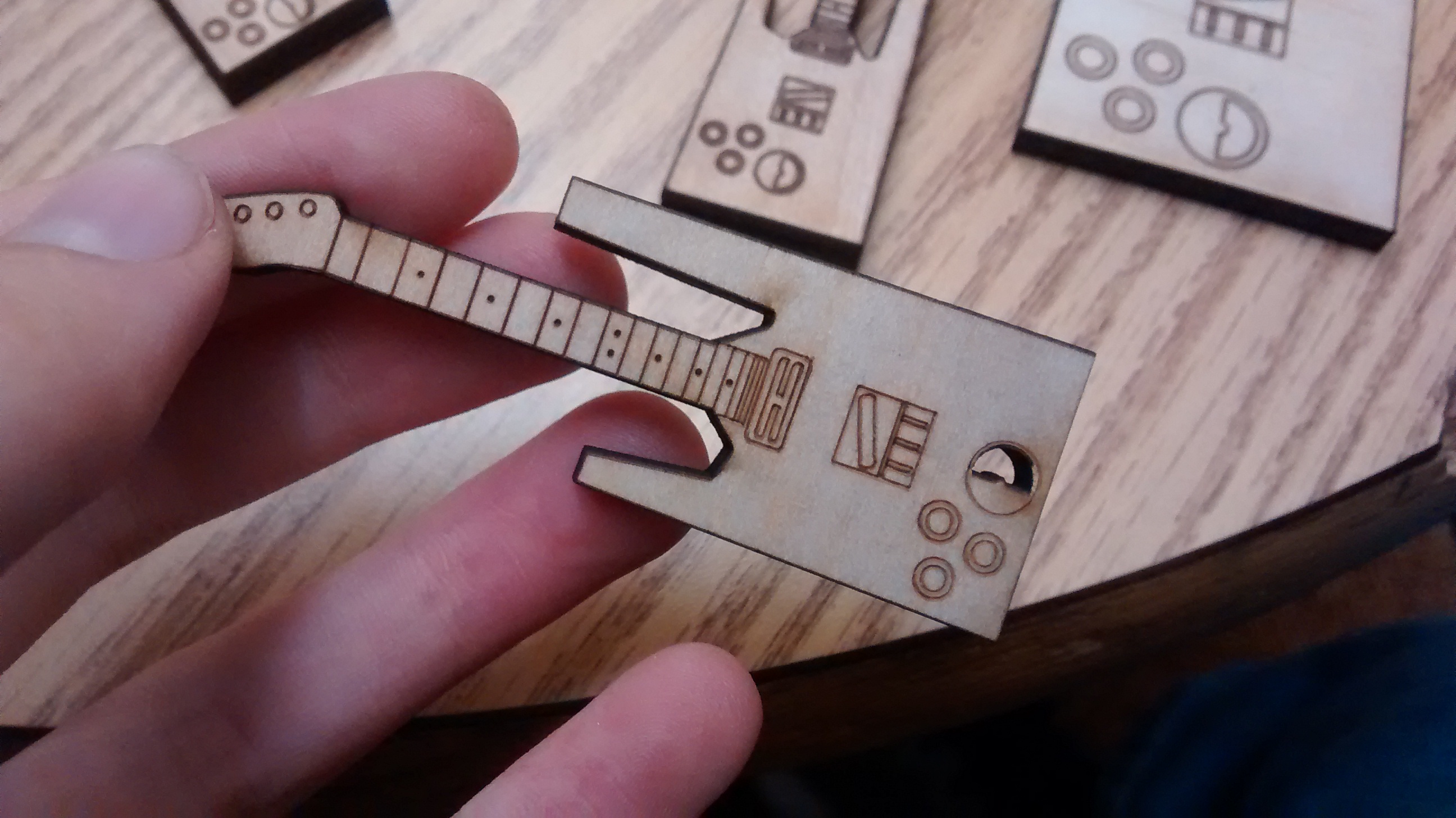 I made lots, so I sent some to friends. The mini Chessmasters now have homes in Maine, Massachusetts, Michigan, Iowa, the Netherlands, and were covertly distributed on the 2019 JoCo Cruise by a friend of mine.





>>>>> FAN #2: Mike Buffington <<<<<

Mike had the same idea as I did, but first, and he's done the hard work to make multiple functional replicas, complete with a working VU meter. Observe: the Chessmaster II! (AKA the Mein Chessmaster or Goldie)

He also built the body for this beautiful replica:

And COMING SOONish he's announced that he'll be making a blue and silver baritone Chessmaster.

Embarrassing personal fact: I heard this update right after getting off a very miserable and nauseating plane trip. The news made me so excited that I jumped to my feet--and then immediately barfed on the pavement. Not my proudest moment.



>>>>> FAN #1: Well, John Flansburgh, of course. <<<<<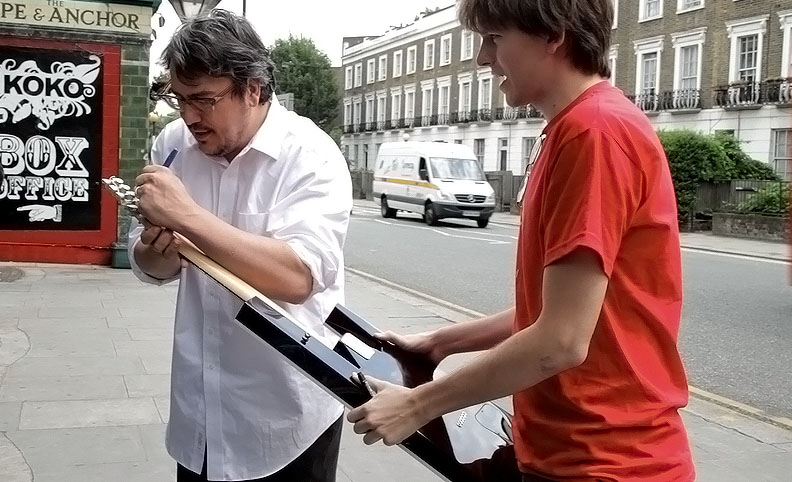 The designer of the original article, here pictured signing the Mein Chessmaster.

If you haven't already, check out the gallery of Chessmaster photos for more pictures of the Mojo Chessmaster and its #1 fan.


<-- Back to MUSIC