RAD MUSIC

"Songs are like hugs that mouths give to ears!" -Mabel Pines
Favorite bands/my collections: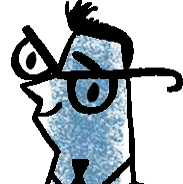 THEY MIGHT BE GIANTS: John Flansburgh and John Linnell's band since 1982. My favorite band since 2017.
First TMBG song I remember: Absolutely Bill's Mood.
My CDs:



Then: The Earlier Years,













TALLY HALL: The band of Joe Hawley, Rob Cantor, Zubin Sedghi, Ross Federman, & Andrew Horowitz from 2002-2011. My favorite band since 2012.
First Tally Hall song I remember: Banana Man, being performed live by an a capella group from my school.
My CDs:


Some other links:


WINTERGATAN: Martin Molin's music project since 2011. My inspiration since 2018.
First Wintergatan song I remember: The Marble Machine Song, of course.
I now own the self-titled album on CD!
Some other links: