ACCORDION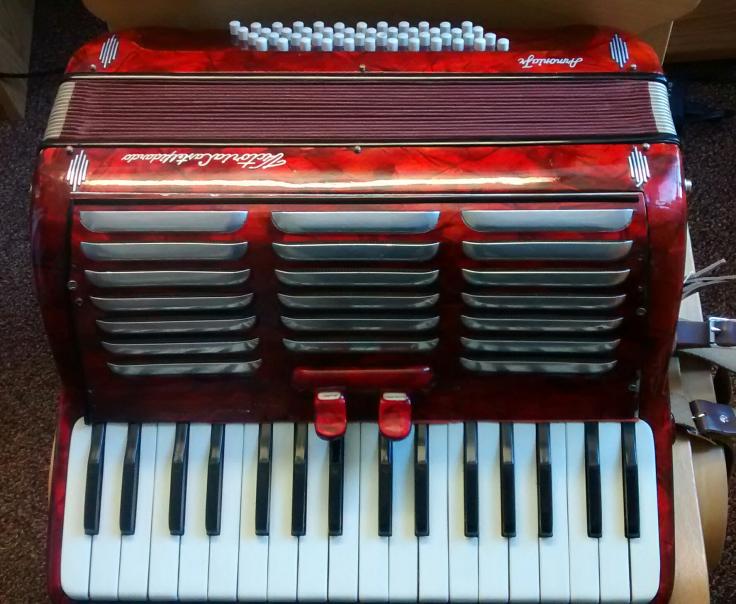 Why do I play accordion? Because accordions are awesome, of course. And several of my favorite musical artists do, too. But it was this video of the New England Accordion Museum that captured me fully.
I now own a book by him, too: Accordion Stories from the Heart. I hope to visit the museum sometime to thank that man and to see some of his collection. (Also to see the Hohnerette that he has in his collection, because boy howdy is that thing weird.)
If I've convinced you to play accordion (or at least convinced you that they're super cool!), then I consider my work here done.